Empowering Life
Our dedicated health and wellness professionals offer the best in integrated medicine featuring the latest science based, holistic health empowerment strategies from around the world. We feature the most inspirational, motivational, educational life application health and wellness curriculum and professional coaching that promises to transform you and yours into the healthiest, most vibrant human being achievable. We present key essential knowledge and timeless wisdom necessary to improve your mindset, create an anti-inflamatory alkaline environment, empower your biochemistry from a cellular level, and replace poor habits with better habits for practical everyday life, thus boosting your energy and life force to new heights.
John (Giovanni) Pace
John has spent the past 30 plus years dedicated to a life of optimal health and
well-being and is certified by the world renowned Cooper Institute of Dallas Texas as an Advanced Physical Fitness Specialist. He's read hundreds of the most respected health and wellness books and subscribes to the philosophies of Dr. Andrew Weil (8 Weeks To Optimal Health), Dr. T. Colin Campbell (The China Study & Forks Over Knives), Dr. Joel P Fuhrman (Super immunity). John presents world class motivational and educational health and wellness seminars that are guaranteed to inspire lasting change. He has recruited the best integrated weight-loss, longevity, anti-age, and functional medical professionals in the industry. John invites all those who think "I have tried everything" to come and experience The Way.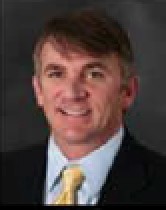 "John Pace passionately lives all that he teaches and is an ideal model of living a purpose driven, empowered life making him more than qualified to help others do the same. You have everything to gain by become a student of Pace Yourself Peak Performance Academy"
– Jeffrey A. Donohue, M.D.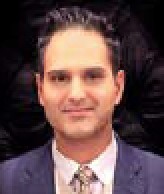 "Pace has a contagious enthusiasm for helping people increase the quality and longevity of their life and reaching their personal peak. He takes you to the top of the summit to see all that life is meant to be and helps you stay there and enjoy the abundant life every day."
– Sonny Dosanjh, M.D.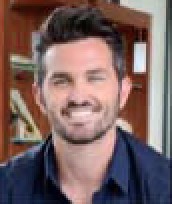 "John Pace takes you on an inspiring journey of self-discovery and transforms your body, mind, and spirit producing the best you yet, and makes it fun for all. He delivers the most motivational life transforming curriculum that will change your life for the good and then some!"
– Paul King White, M.D.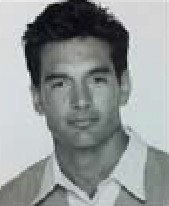 "Pace is a Master Motivator and Peak Performance Coach empowering people with life changing, proven strategies that promote living life to the fullest. His heart to serve others and help people see the light is a cut above the rest!"
– Dr. Richard Alan Dietz, D.C.
Dr. Jeff Donohue MD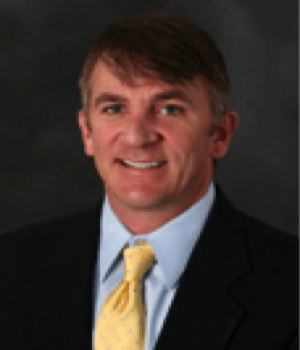 ABMS Board Certified
Physical Medicine & Rehabilitation
Emory Fellowship Trained
Pain Medicine
Dr. Jeffrey A. Donohue, owner and operator of BodyLogicMD of Atlanta/Buckhead, Georgia- area dedicates his practice to anti-aging medicine, bioidentical hormones, customized nutrition and fitness programs, which help women and men resolve the symptoms of hormone imbalance, including weight gain, sexual dysfunction, declining energy levels and stress, brought on by menopause and andropause, thyroid disorders and adrenal fatigue.
He is a member of the American Academy for Anti-Aging Medicine and has completed the fellowship in Anti-Aging and Regenerative Medicine. Jeffrey A. Donohue, M.D. earned his medical degree from Louisiana State University (LSU) in 1992 and completed his residency in Family Practice at the University Of Alabama College Of Community Health Services in 1995. Dr. Donohue received the Resident Excellence in Teaching Award in 1994 and was the Chief Resident in 1994-1995. He was Board Certified as a Diplomat by the American Board of Family Practice in 1995.
Board Certifications, Associations and Training:
Member of BodyLogicMD a national network of highly trained physicians specializing in Natural Bioidentical Hormone Therapy.
Member of the American Academy for Anti-Aging Medicine
Extensive training in anti-aging provided by the fellowship in Anti-Aging and Regenerative Medicine
AMA Board Certified Family Practice
AMA Board Certified in Regenerative and Functional Medicine
Dr. Dosanjh MD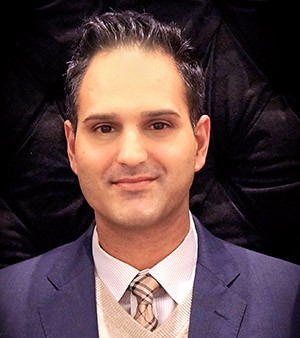 Fellowship in Anti-Aging
Functional and Regenerative Medicine
Board Certified in Family Practice
Board Certified by The American Board of Obesity Medicine
Sonny Singh Dosanjh is a medical doctor with ABMS Board Certification in
Physical Medicine and Rehabilitation and Emory Fellowship Trained in Pain
Medicine. He completed his residency and fellowship training at Emory
University. There, he trained in the latest innovative technology for
Interventional Pain Management. Dr. Dosanjh utilizes his expertise by
providing minimally invasive procedures for diagnosing and treating back,
neck, joint, and nerve pain disorders. He has a special interest in Pain
Management and Sports Medicine, since he was a professional athlete himself.
Dr. Dosanjh is a native of Vancouver, British Columbia, Canada where his
parents still reside. Both of his younger sisters are also medical
professionals. He has been blessed with a family who has provided him the
necessary principles and values to accomplish his personal and professional
goals. Specifically, compassion, morality and perseverance have allowed him
the opportunity to practice medicine.
He has lived in Atlanta for more than 10 years since first coming to Emory
as a physician resident and has been an active volunteer in community
programs.
Dr. Dosanjh completed his undergraduate studies at one of Canada's elite
programs, The University of British Columbia where he was inducted into the
Golden Key National Honor Society. He completed medical school at St.
Christopher's College, in England where he also secured a job as the
quarterback of a professional football (American football) team. There, he
was offered an opportunity to play in the NFL Europe which he turned down as
he made a clear commitment to pursue a residency in Physical Medicine and
Rehabilitation at Emory University, in his quest of becoming a
patient-centered physician, As a specialist in both Interventional Spine and
Physical Medicine & Rehabilitation, Dr. Dosanjh and his team of medical
professionals develop individualized treatment plans based on their
assessment; open surgery, minimally invasive surgical procedures,
injections, physical therapy, alternative treatments (chiropractic,
acupuncture) or long-term oral analgesics. Plans are based on the latest
medical information and his clinical experience.
Dr. Dosanjh treats patients suffering from neck, mid-back, lumbar, buttock
(with or without radiating symptoms into the extremities) and joint as well
as pain from nerve related disorders. It does not matter if they have seen
other specialists or had other procedures, they may still benefit from his
knowledge and his interventional skills.
He has published a number of papers, delivered lectures and presentation and
participated in several research projects in affiliation with Emory.
Dr. Dosanjh has a passion for medicine and would like to use his life
experiences to bring physical and emotional healing to his patients.